New Bonus Website for You!
Just wanna let you know we added a new site to our already huge network for a total of 41 sites! A naughty girl next door who is into all sorts of fetishes! Go check out RoxieRaeFetishQueen.com ! It's free! She is also doing one free camshow per month right here on VNA for you so do not miss it!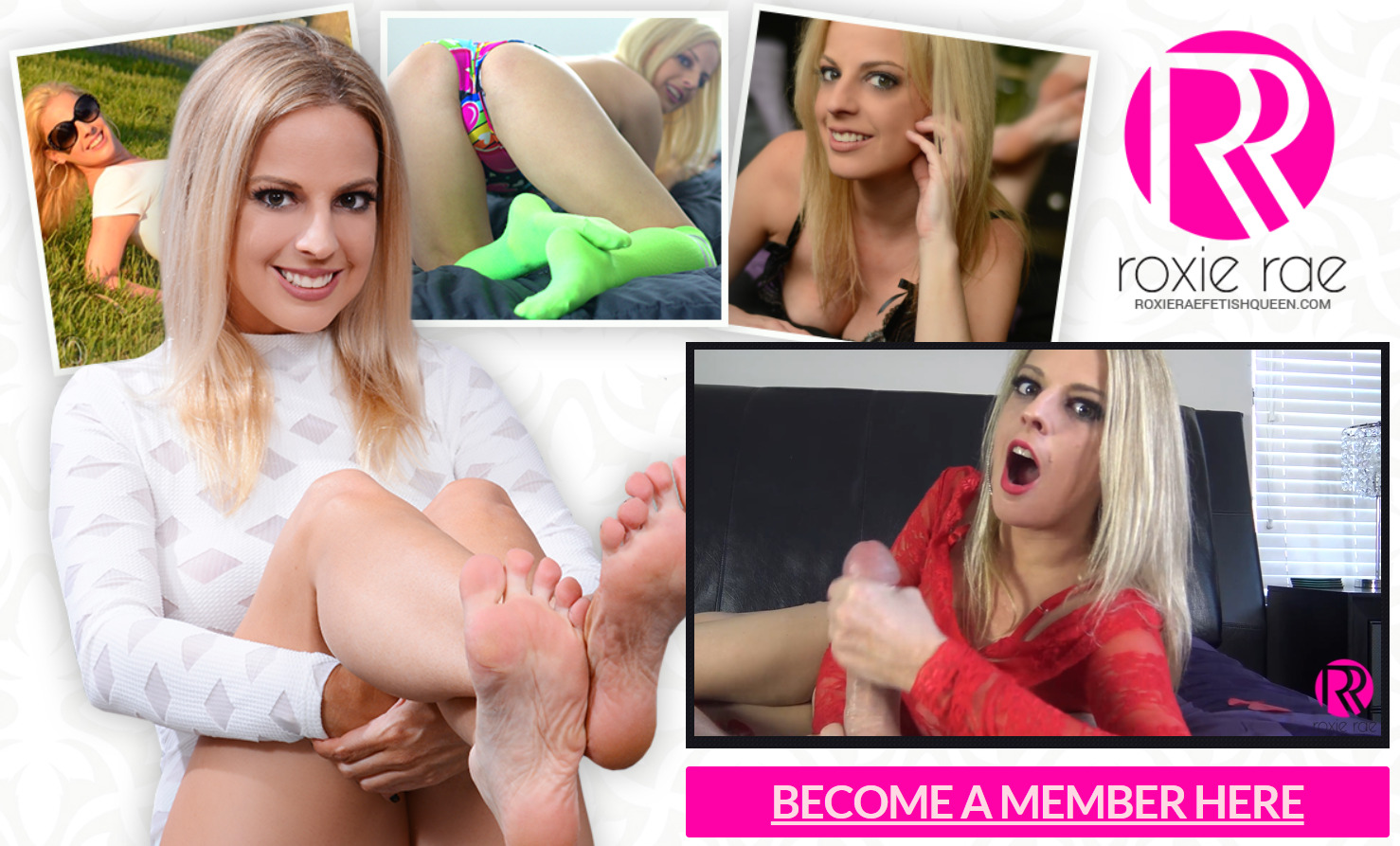 ---

New Bonus Website for You!
Hey everyone! We just added a new site to our already huge network for a total of 40 sites! Welcome Pornstar Diva, Kayla Paige! Go check out KaylaPaigeLive.com ! It's free for members so don't miss it!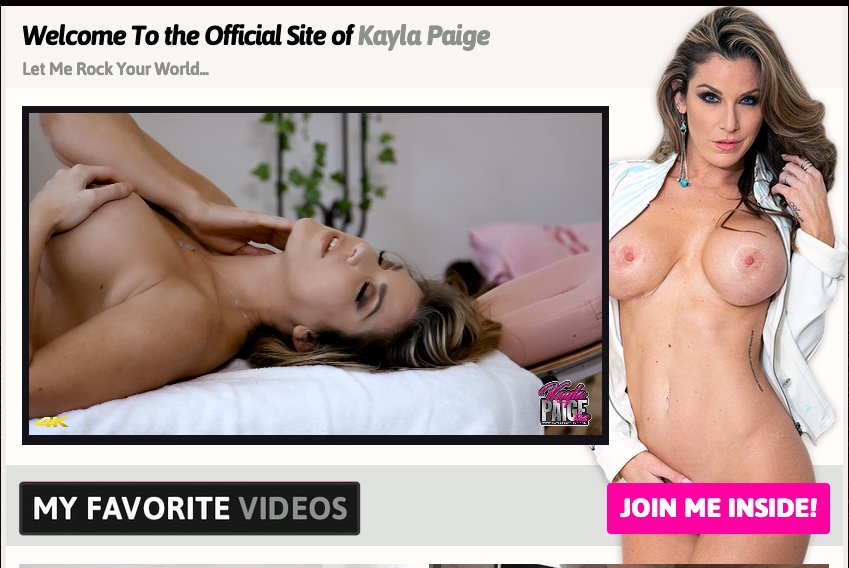 ---
New Video Added: Deauxma
---

New Gallery Added: Beach
Ever fucked on a public beach? My bOYtOY and I did and hubby Keith was there to film the whole nasty experience.

---

New Gallery Added: Beach 2
Sucking cock is one of my favorite things to do. Public cock sucking is even more fun!

---

New Gallery Added: Beach 3
Bent over for easy access to my sweet pussy, I looked back and thought I saw some 19-20 year olds watching. Bet they went home and told their friends, but no one believed they saw people fucking on the beach.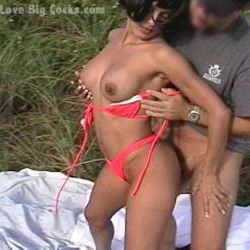 ---

New Gallery Added: Beach 4
Finally, what I deserve and have been waiting for, warm cum all over my face.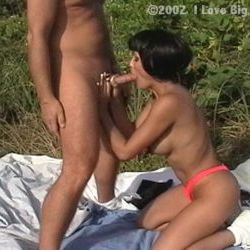 ---

New Gallery Added: Wedged Shoes
A new member asked if I wore other types of shoes besides high-heels? Of course! If you look through my site, you'll see me in tennis shoes, ankle boots, knee-high boots, stilettos, peep-toe, platforms (hmm, have I left out anything?) He wanted to see me in wedged sandals, so I dug through my archives to come up with a few to please a new member!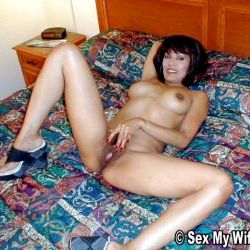 ---

New Gallery Added: Black Suit and Tie
Keith and I wanted to do something different for the weekend, so we got a room at a really nice hotel and invited one of our loyal members to come on up for a little R&R! Can you tell from the pics why I liked meeting with this member? What a great "package" he has! I had lots of fun seducing him and getting that stuffy business suit off him. Then he had his way with me. Boy, is that an understatement! I'll post more of the afternoon with him soon. Enjoy the pics!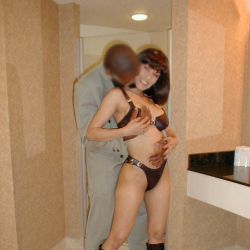 ---

New Gallery Added: Black Fuck Fun
Things heat up in the shower stall as I bust out my sexiest stripper moves! Got my x-large dick ebony bOYtOY totally hard and ready to fuck my wet pussy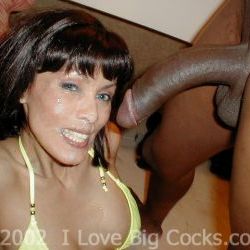 ---

New Gallery Added: Black Anal Fuck
OMG! I took a 11-inch BBC up my ass!!! I could lie and say it was a "piece of cake", lol. Honestly, it took a few shots of Bacardi for me to manage Mr. Big's huge black rod up the back way.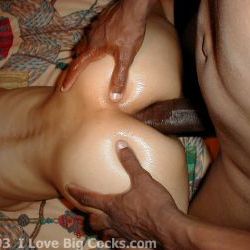 ---

New Gallery Added: Us
After all the video taping and photographing of my bOYtOYs, don't you think my husband Keith should be on my site too? I LOVE sucking my hubby's dick and slurping down his lip-smacking loads :-)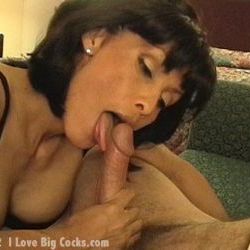 ---

New Gallery Added: Boys Suck
Guess my itty-bitty t-shirt says it all! Or should it be I suck bOYtOYs?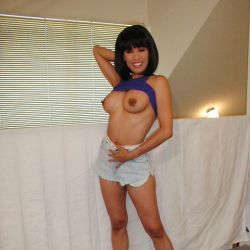 ---

New Gallery Added: Toy Time
Got to use my favorite sex toy for this set - the incredible Magic Wand! If your wife/girlfriend/mistress doesn't already have one, make it her next gift :-) I promise she'll be very happy ;-)

---

New Gallery Added: 10 Items or Less
I was grocery shopping this past weekend. Usually not the most interesting part of my week, but this particular trip proved to be very rewarding. I could not find a grocery item I really needed for a recipe, so I stopped and asked an employee if he knew where I could find this item. He told where it was and pointed me in the right direction. As I turned to push my cart away I caught glimpse of his pants bulge. Hmmm, he's kinda cute and young (college age I would guess). My mind went into gear (or is it entrapment?) as I thought out my plan of action to lure this young buck back to my lair, lol. I innocently ask if he was sad to see me go as I pointed out his bulge. He turned beat red and stammered "I'm so sorry". "Honey, don't be sorry for that, but you'll be sorry if you don't come home with me!" I answered.

---

New Gallery Added: Grocery Clerk
Round Two with my favorite food store employee :-) I had already worked out a large creamy load from and was hoping for a second (I love seconds!), but he was still a bit camera shy, so although I fucked him good and hard and enjoyed every moment, I could not get him to ease up to shower me a second time. It does not mean a good time was not had by all, lol!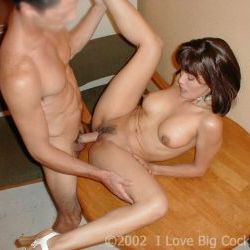 ---

New Gallery Added: Tool Time Girl
What time is it? Time for me to don my sexiest pair of teeny-tiny cut-offs and pay a visit to another one of my bOYtOYs for sexual repairs. With his large "tool" no others are needed here! Sucking his big dick is fun, but his favorite kink is having me suck his balls good and hard (the harder the better). There have been times that I've left his house with a sore jaw from sucking so hard.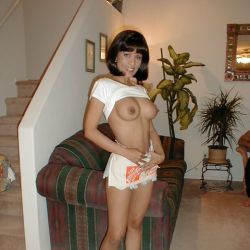 ---

New Gallery Added: Little Blue
Posing isn't always my favorite part of the night (I usually want to get right down to the nasty stuff, lol), but Keith loves it. I did get into this particular shoot because I really loved the little blue velvet bra & panties that my darling hubby bought for me *smile*.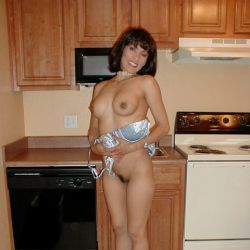 ---

New Gallery Added: Frosty the Snow Stud
Yes, it the most wonderful time of the year. Snowflakes are falling, there is a frost in the air and my Frosty has a woody. Ahh, I love the holidays.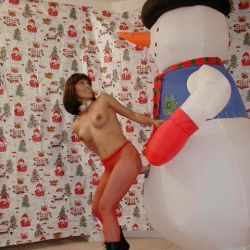 ---

New Gallery Added: Black Cock Slam
It's more fucking fun with Mr. 11-incher and his superb extra-long dick :-) After being fucked in the ass, my xxxtra-large bOYtOY continues his domination of all my orifices.

---